Dear fans of the Swamp,
next up we have a death / sludge / doom extravaganza for you!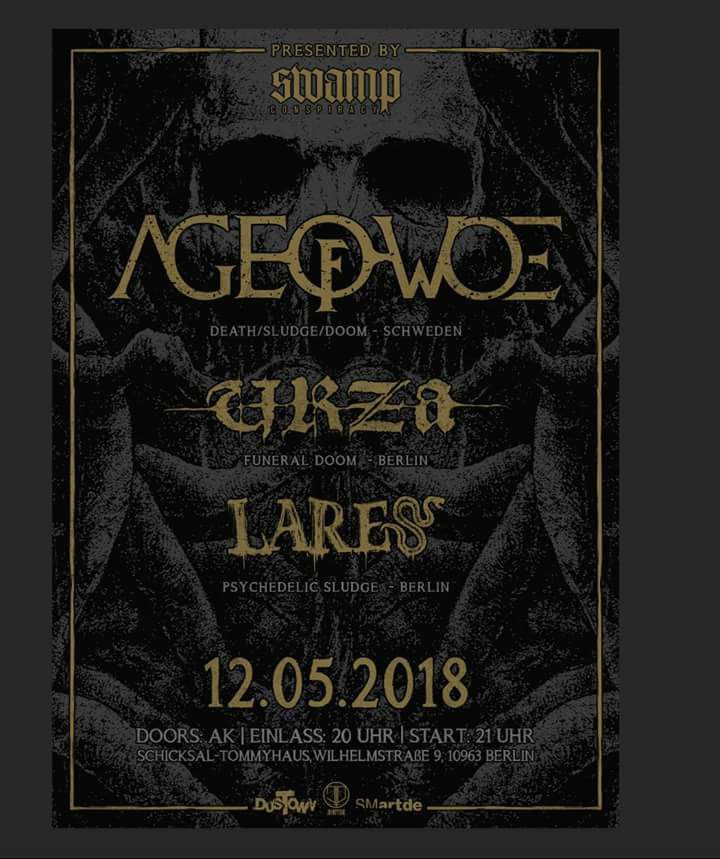 We will be visited by Swedish AGE OF WOE (as seen on Berlin Swamp Fest 2017)
They will be supported by local friends of the darkness: URZA
and LARES
Come out, Come out wherever you are! And praise the DOOM with us at Tommyhaus!
Awesome flyer artwork done by Johnny Doe! Thanks!
24. April 2018 um 19:12